More than 100 models

Free download

Professional grade
Download and Print Music Staff Paper
Free of
charge !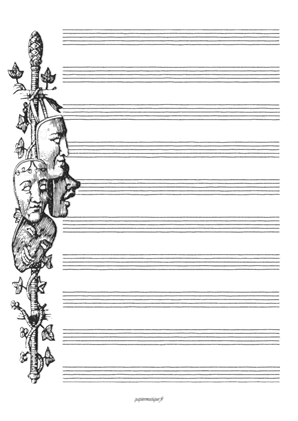 A collection of high quality blank sheet music that currently includes over 100 models, from the simplest to the very special papers dedicated to contemporary music. Early music is not to be outdone, and we offer "facsimile" models that you can get a glimpse of in the presentation opposite. Whether you are a composer, a student, a teacher... you will find the music manuscript paper you need on our site !
To download a blank sheet music, visit our collection, choose the model you want and click on it. After a few seconds the PDF file is loaded onto your computer and ready to be printed.
Our music manuscript paper have been designed in close collaboration with professional musicians to meet the needs of the most demanding people, both in the field of composition and pedagogy. They are all freely downloadable.

If you prefer to purchase software to create your scores, you will find on our website a comparative test bench that could help you make an informed choice.
In any case, and whatever means you decide to use to transcribe your musical ideas, rest assured that we share with you the real pleasure of writing music !
TOOL BOX...
If you do not yet know these must-haves in the tools and docs section, try them out !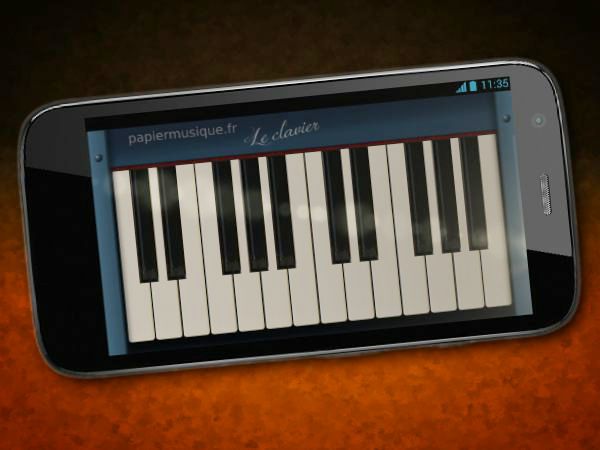 From Traditional to Virtual Piano...
papiermusique.fr provides you with this pretty piano that can be used online in your web browser. You have nothing to install. Just click on the keys to play ! Of course, it is not a Steinway Model D or a Bösendorfer Imperial, but it will perfectly fulfill its role as a small vocal guide. Its only purpose is to let you play the tunes that come to mind. read more »
Let's Play on The Beat !
Tick, tock, tick, tock. This high-precision virtual metronome is made available to you by papiermusique.fr. It can be used in your web browser without any prior installation. Take out your instruments and click on the button to launch it! read more »
LATEST NEWS
Carta Musica...
November 23rd

If you've been practicing music for a long time, whether you're a professional or an amateur, you probably haven't missed the often-heard parallel between music and the art of cooking.
To spice up the score, we would like you to discover or re-discover the traditional recipe of the music paper bread. It's here, as of today in English too !